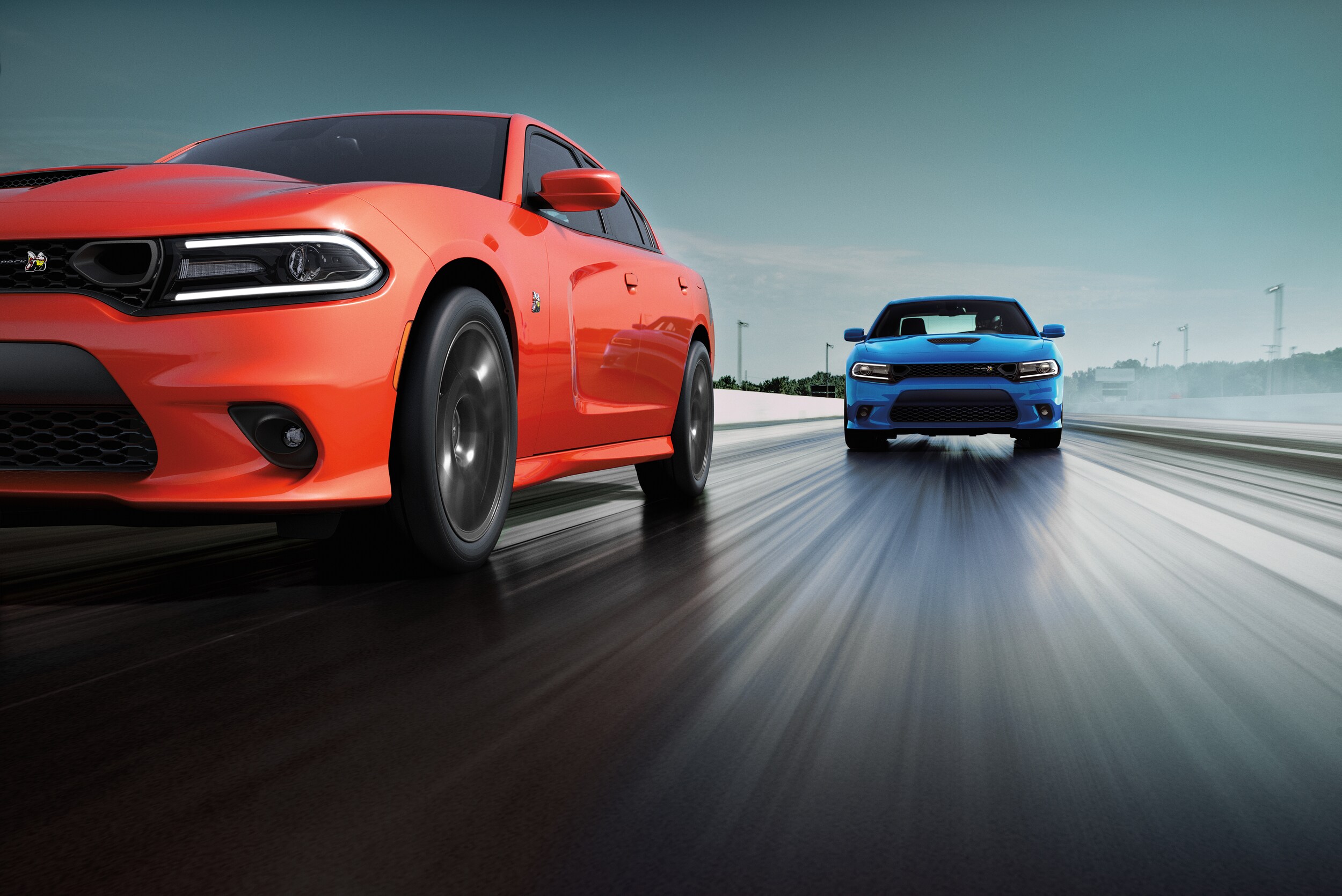 ?
The Dodge Charger has an undeniable presence wherever it goes. This powerful sedan has been around for quite some time, meaning it's gained quite the following in the Denver area. Here at Christopher's Dodge RAM in Golden, CO, we want to share a bit of the history of this beloved Dodge model. You'll find you learn more than you thought on how this Dodge sedan came to be.
To learn more, continue reading.
How it Started
The Dodge Charger celebrated its re-launch in 2006 but originated between 1966 and 1967 to compete with the Chevy Pontiac, another well-known muscle car. The first Dodge charger featured a swept fastback roofline and four bucket seats, and a full-length center console.
The 1966 Dodge Charger features a powerful 5.2-liter V8 engine that produced 230 horsepower. There was also a 5.9-liter V8 engine with 265 horsepower, a 6.3-liter V8 with 265 horsepower, and a 7.0-liter HEMI® with 425 horses and 490 pound-feet of torque. All models were manual at the time, which is still available in the newer builds.
More to Come
The 1968-1970 Dodge Charger Talladega Nights was one of the most noteworthy models to arrive with a 145 horsepower, 3.7-liter engine and iconic Coke bottle curves, vinyl-covered fastback roofline and menacing grille design with hidden headlights that made this model one for the books.
Soon, most Dodge Charger models featured a split-grille design that you can see today. From about 1981 to 1987, the Dodge Charger was working on a comeback but featured the "wrong-wheel drive," which didn't appeal to many customers but was competing closely with the Chevy Camaro and Ford Mustang.
A new Era
From 206-2010, the Dodge Charger took on a more modern look and brought into the picture the new R/T Concept with impressive design features and more aggressive grille designs.
The new 2021 Dodge Charger is now for sale at Christopher's Dodge RAM near Aurora, CO and Westminster, CO, and it's ready to wow you with classic style and modern technology. Visit us today for a test drive.